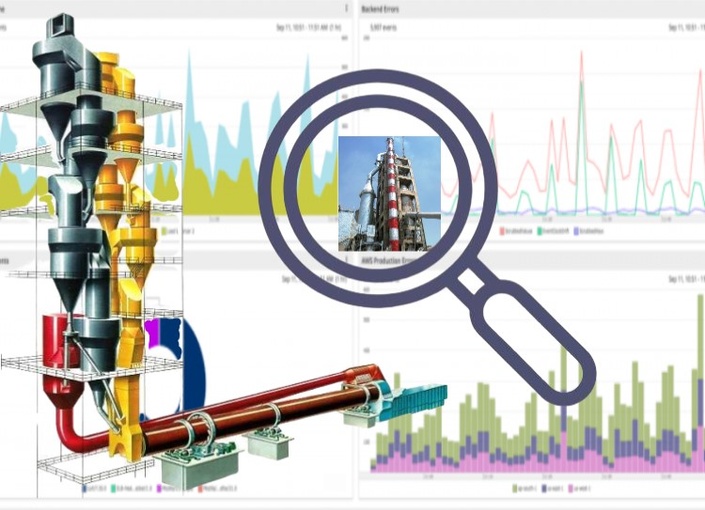 Pyro Section Process & Energy Audit [kiln and cooler audit]
Learn to Unlock the Potentials of your Plant through Process Optimization
Pyro Process-Energy Audit/Analysis Mind Map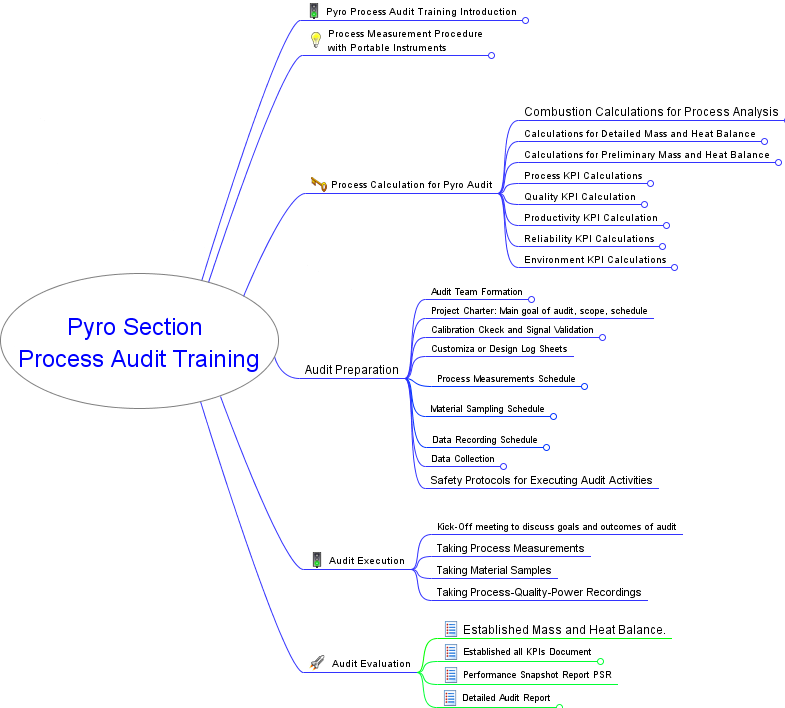 Course Curriculum
Pyro Process Audit Training Introduction
Available in days
days after you enroll
Process Measurement Procedure with Portable Instruments
Available in days
days after you enroll
Fuel Properties [New addition for understanding combustion calculations]
Available in days
days after you enroll
Frequently Asked Questions
Who should take this pyro process analysis and audit training to enable themselves to do process and energy audit of pyro section independently?
The qualification for taking this training course is that you have a basic knowledge of pyro processing. You may be a CCR operator preparing in advance for future challenges. You may be a Process engineer, with a core responsibility of process analysis and optimization. You may be a production supervisor, production manager, responsible for having a 360 awareness, and visualization of actual process. You may be an organization intending to develop your own team capable of doing process and energy audit of your industry. Or, you may be someone working as cement plant operation and optimization consultant. This training course is for you. In this training program you will get everything you need to conduct process and energy audit of your pyro section in the form of condensed knowledge of 2-decades of my readings and practical experience in plant audit and analysis.
What are the main objectives of doing process and energy audit?
Conducting process and energy audit can have various objectives. Some of the important ones are mentioned here. 1. To establish base-line or present performance of your plant. 2. To determine current equipment operating efficiency. 3. To determine performance gap between present operation and intended operation. 4. To do benchmarking and to set-up future goals and targets. 5. To identify potentials to reduce specific power consumption and specific heat consumption. And identifying wastages existing in the process. 6. To find out the reasons of low performance of pyro section. 7. To improve clinker quality and to ensure smooth operation. 8. To analyze and verify progress due to plant modification, by auditing before and after modification, or retrofitting is done. These are some important motives which are there in conducting process and energy audit of pyro process, or any other section of industry.